Dick's Towboat Gallery


Home
Site Keyword Search
Boats In Order by Name
Select Towboat To View
Recently Added/Changed

Click On Images Below
For Other Views Of
Natures Way Endeavor
(Images 1-3 of 3)



Natures Way Endeavor #0553290
Length 90 feet - Breadth 32 feet - Twin screw towboat
Built 1974 by LeMay Barge & Supply, Greenville, MS.
(Additional Information Below Picture)
Last Updated at 0:43 on Tuesday, February 28, 2012
Copyright Photo by Billy Haney - Thanks, Billy!
Working On The River, 1/2012
(1 of 3)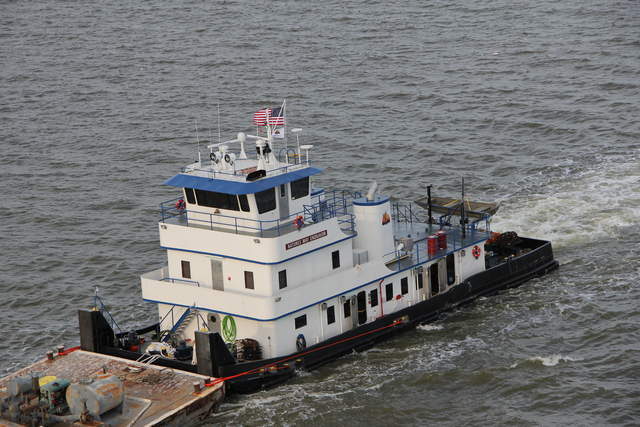 GM 12-645E6 diesels, repowered 2011, 3000 hp. Falk red. 3:1.
Originally Lynda Anne, owned by
Lancaster Towing Co., Greenville, MS.
Sold to Choctaw Transportation Co., Dyersburg, TN,
renamed W. K. Ford 1987.
Sold to Avondale Industries, Inc., New Orleans, LA,
renamed Avon III 7/1998.
Sold to Northrup Grumman Ship Systems, Inc., Avondale, LA 11/2004.
Sold to Natures Way Marine LLC, Theodore, AL,
renamed Natures Way Endeavor 12/2010.